Changing the way you monitor your supply chain
Managed Cloud Analytics reducing downtime and improving efficiencies, saving your business millions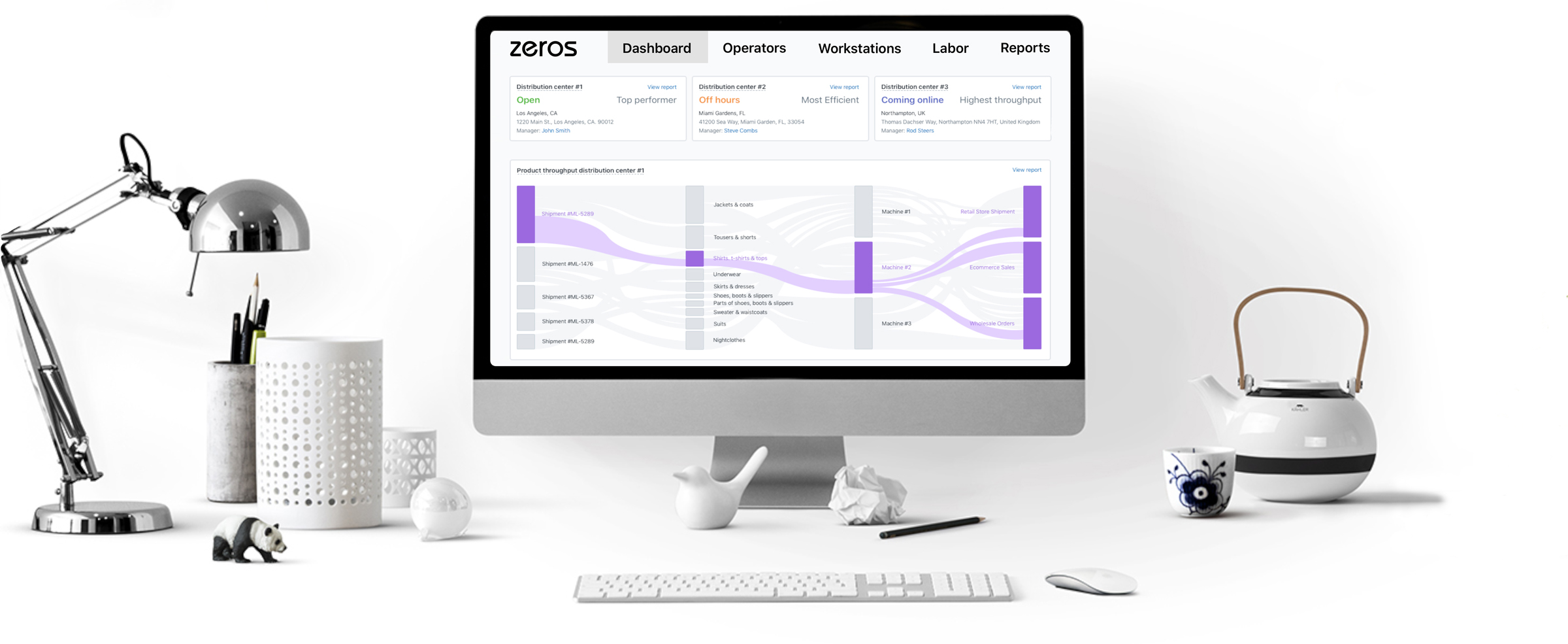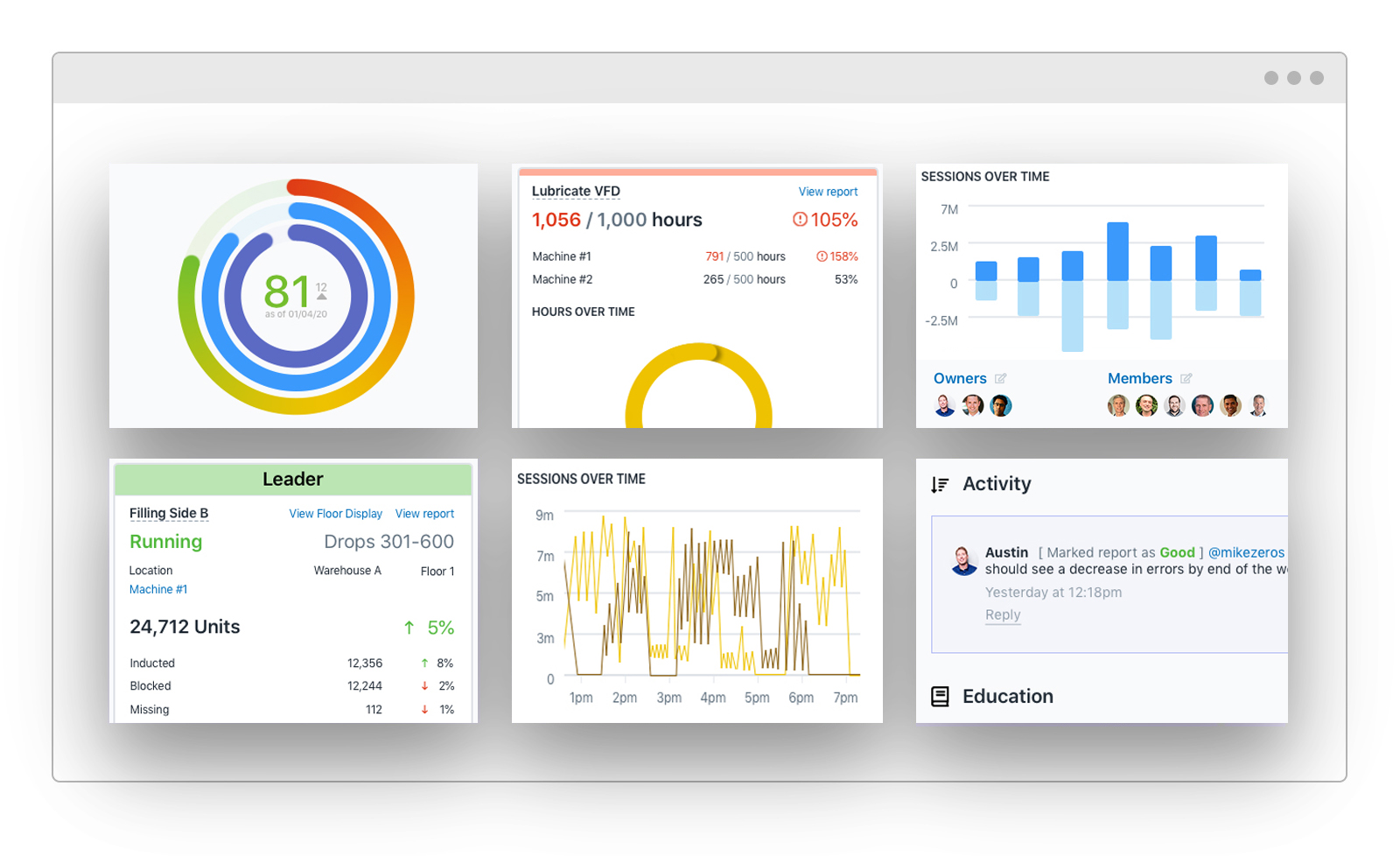 Cloud Data Platform-as-a-Service (CDPaaS)
Focus on scaling your business, not on data complexities. Our managed data platform gives businesses flexibility and choice. Backed by 24/7/365 support, you're guaranteed peace of mind.
Go Live In Minutes
Visualization Success
Manage Data Like A Pro
Built To Empower Teams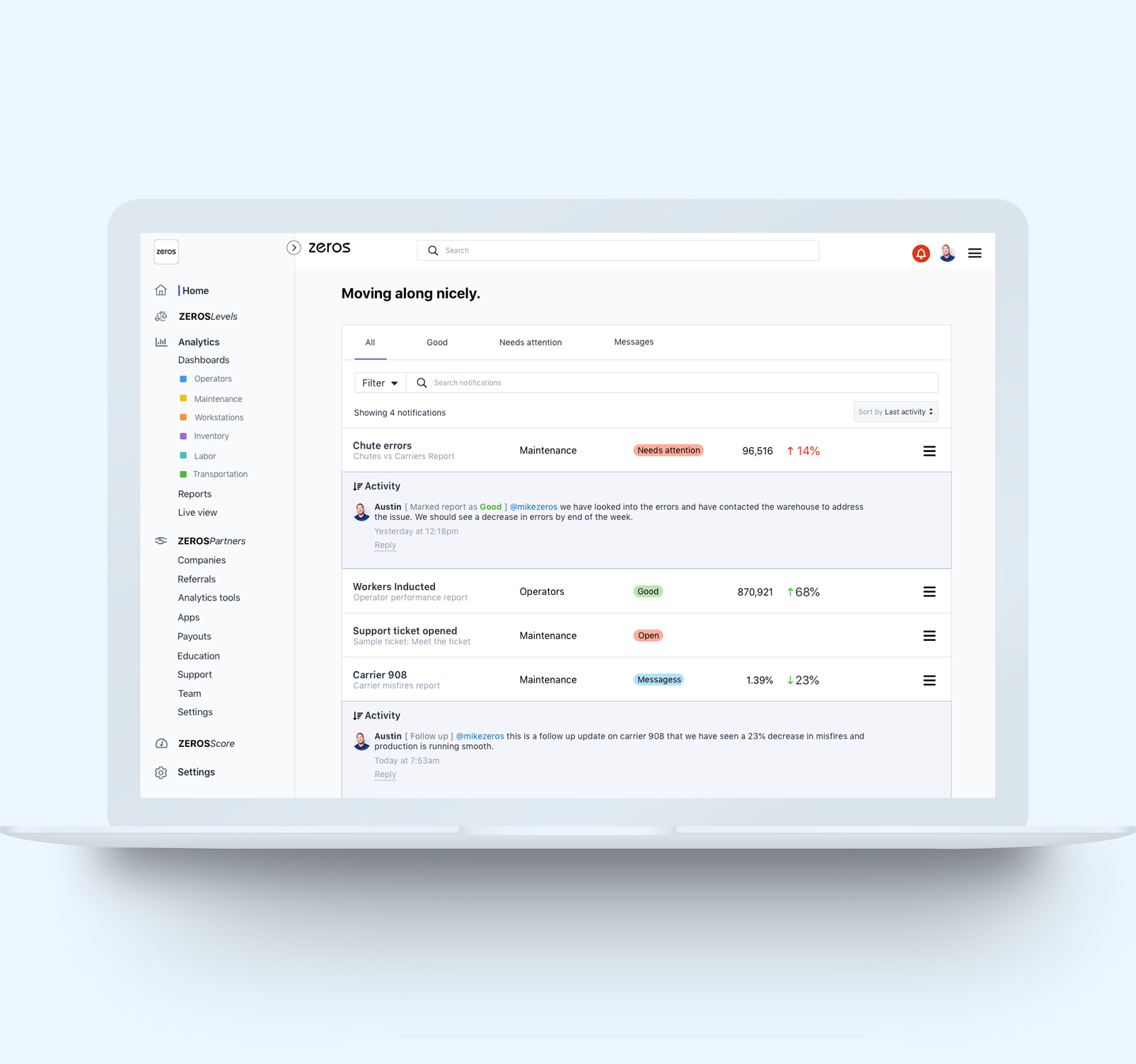 Our Awesome Core Features
There are countless reasons why our service is better than the rest, but here you can learn about why we're different.
Beautiful Charts
Your analytics should be simple, intuitive, clear, and pleasant
Beyond Analytics
Zeros gives you the information you need to take instant action and not keep you mired in messy unclear numbers and charts.
Secured Data
Nothing is more important than the security of your data.
Control Engine
Zeros proprietary database control engine secures your data by isolating it. Your data is yours and should not be shared with others.
Built to Empower Teams
Full access controls for all users and multi-format reporting and sharing.
No Skills Required
No more waiting from your data team to get your reports. Simple and easy fully configurable pre-built metric views from our libraries allow anyone in your organization to view and generate reports with ease.
Use It Anywhere
Access your data from anywhere, desktop, tablet, and mobile securely.
Cloudbase
Our Enterprise Development Stack is built for big data in the cloud, access your data from anywhere, desktop, tablet, and mobile securely.
Zeros™ platform is built to make data discovery simple. We believe customers should rely on data and not on a data team to understand their business needs.
There is no charge to use these products up to their specified free usage limit. The free usage limit does not expire, but is subject to change. Available for eligible customers.
Always free products
You'll get free installation and usage (up to monthly limits) of select products.
$5000 free credit
New customers will also get $5000 to spend on Zeros Platform products during your first 12 months.
Sign Up Today & Start Saving Money.
Get $5000 free credit when you sign up now.